Author/Speaker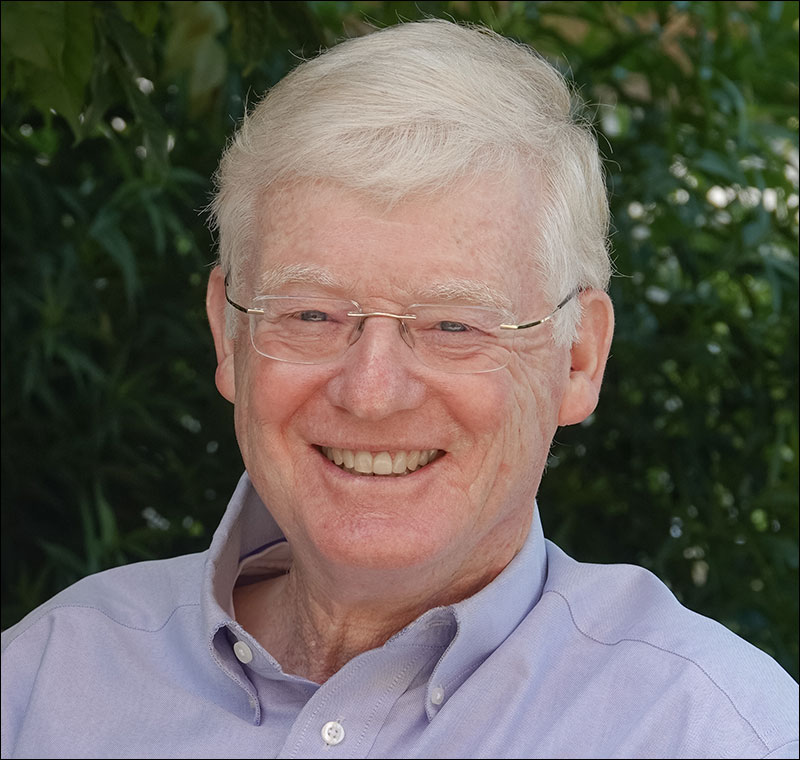 Alex Comfort, CFRE
Author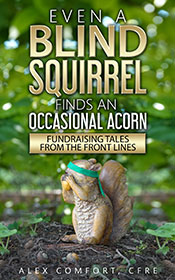 The 2020 publication of Even a Blind Squirrel Finds an Occasional Acorn: Fundraising Tales from the Front Lines ushers in a new way to train Executive Directors, Fundraisers and Board Members.
Created out of a challenge from one of his Fundraising Boot Camp participants, Alex has told his real stories in a written narrative.
Laced with his humor and with a minimum of directive teaching, Alex shares and illustrates everything needed to be a successful professional or volunteer fundraiser.
His book is available from Amazon for $17.99.
The book is also available for purchase by Contacting Us for a discounted price of $15.99 USD.
Public Speaking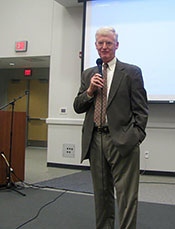 His extensive lifetime of successful public speaking has made Alex a sought-after presenter.
Although able to talk on any specific aspect of fundraising or non-profit leadership, Alex always centers on being a "Non-Profit Motivational Speaker."
Contact us to find out more information.