Capital Campaigns
Feasibility Studies and Campaign Direction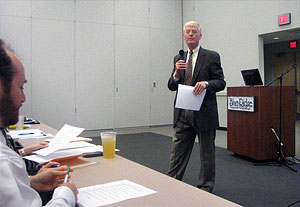 Alex Comfort
The value of non-profit organizations is unquestioned. But as income streams tighten, capital and endowment campaigns are of pivotal importance for fiscal stability. Mountain Non-Profit Solutions has the experience, skill, creativity, and leadership ability to complete the campaign on time and meet and exceed your financial goal.
Capital campaigns have changed a lot since 1986. No longer do they occur "once in a lifetime". Now most donors are very familiar with the process.
Leadership of 45 successful capital and endowment campaigns over 37 years leads to the following suggestions: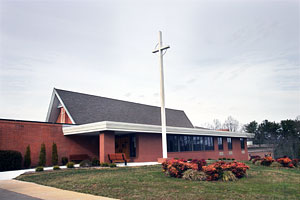 Emmanuel Lutheran Church and School
A Feasibility Study should be done for every campaign.
A consultant is essential in achieving the best in dollars produced, mission enhancement, and constituent harmony.
Development of the "case" or list of items to be accomplished is one of the most important steps in campaign strategy.
Training an army of volunteers is critical to success.
Setting achievable deadlines and proper coaching will decrease the length of the process and improve success.
Endowment components in campaigns have become more normal in recent years and should be embraced enthusiastically.
Planned Giving can be included in campaigns.
Done properly, a capital campaign will actually improve your Annual Fund results.
You need a consultant you can trust and who can tailor a project to your individual situation. Mountain Non-Profit Solutions will listen to you and help provide the results you need.